Germany
2. Erasmus+ Mobility in Bragança (Portugal)
As part of our new Erasmus + project "Art for inclusion's sake", four students from our school went to Bragança, Portugal for one week, accompanied by the teachers Mrs. Berg and Mrs. Horn. Pia Thomschke (9a), Viktoria Miller (9a), Aurora Witt (9c) and Klara Dudziak (9a) stayed there with their Portuguese guest students.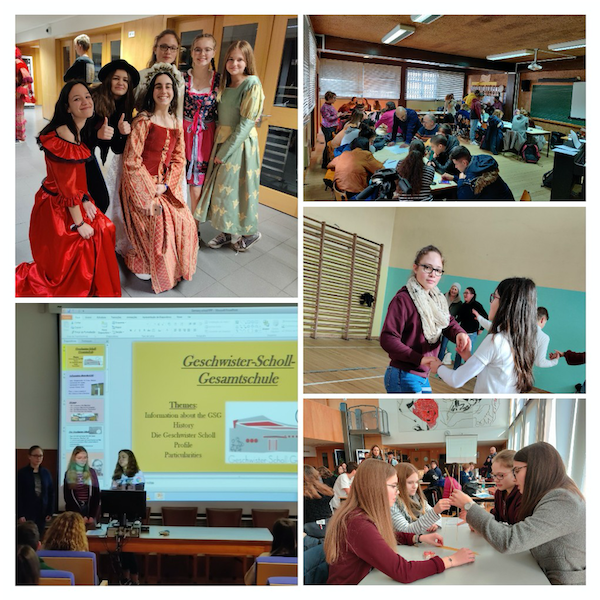 The focus of this trip to Portugal was the experience of being able to handle seemingly insurmountable tasks in a team, regardless of different nationalities and languages.
Besides getting to know and exchanging local dishes, clothes and dances, the students also worked on a song based on the project theme for a song contest. This song will be sung together at future mobilities. It is the musical logo of our project.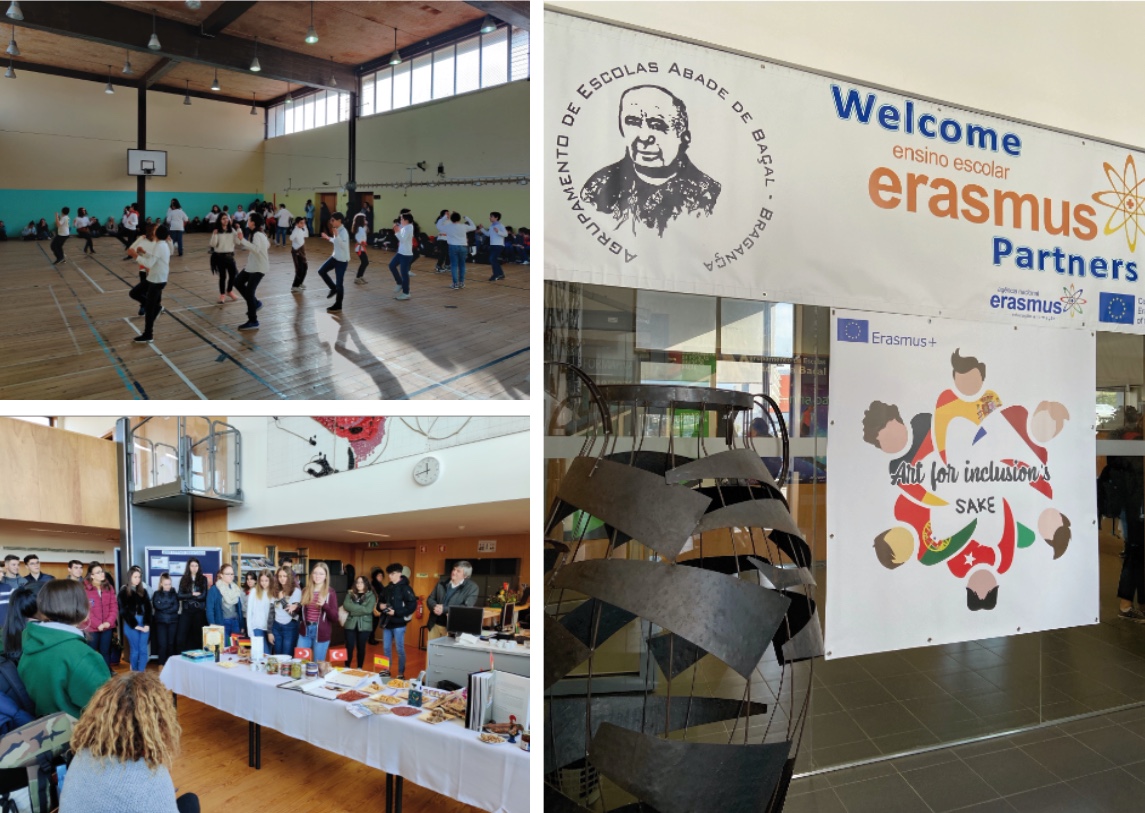 During this week, cultural activities were also on the agenda for all students, such as a city rally in Bragança, a guided tour through Porto and visits to various museums.
(written by: Sandra Horn, Kristina Berg)