Our teachers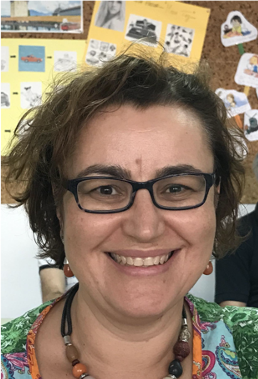 Hi, my name is Luzma. I teach Philosophy and Citizenship at IES La Laboral de La Laguna.
I enjoy my job because I love to be surrounded by young people full of energy and creativity as my students are.
In my free time, I like travelling, hiking, dancing, cooking. I love my family, so try to do all these activities with my children.
I am from a little island, La Gomera, in front of Tenerife. In the summers, I usually spent there five weeks enjoying the quiet life of a small village, and hosting friends and throwing parties every weekend.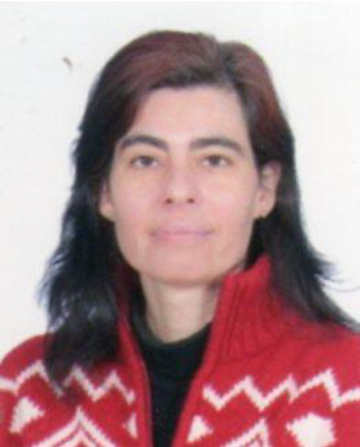 Hi, I´m Carmen Martín. I belong to Arts Department and I teach Art and Crafts to Secondary students from 12 to 16 years old and Audiovisual Culture to Art A level students. What I like most in my job is create through my students, I mean proposing works or work lines which are developed by them following their own points of view.
I was born in Santa Cruz de Tenerife and I´ve lived nearly all my life in that hot city but now I live in Guamasa, a small and cold village near La Laguna where our school is.
I love trying new things, challenges, travelling, designing all sort of objects or clothes, sewing and embroidering and especially enjoy with the pleasure produced by nice and beautiful things.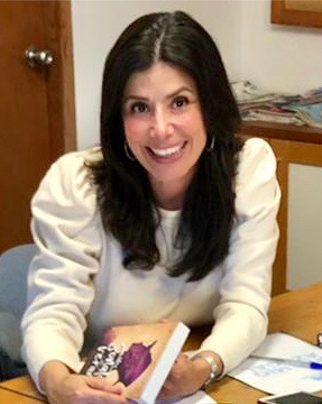 My name is Ana Muñoz and I teach Spanish Language and Literature, a subject that suits me perfectly, because it's based on my two major passions: communicating and reading. Since a couple of years, I have also tried to choose the Art A level groups, as I appreciate the creativity they bring to my subject.
In addition, I carry out many permanent teachers training activities, focusing on topics such as cooperative learning or the school library and reading, among others.
I travel a lot, specially across Spain and Europe, and throughout my whole life the Erasmus culture has been very important. In fact, I met my husband, born in Belgium, thanks to the university scholarship programme. Due to this, both of my kids have dual citizenship. Moreover, I speak French and Dutch, and we have preserved, as a family, the fortune of having our roots here and there.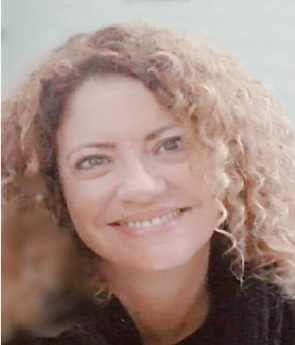 My name's Elisa Fernández Madan, I teach English at IES La Laboral de La Laguna and that's why I'm in love with these kind of projects whatever the subject is about. I've always loved foreign languages so I'm quite fluent in French, too.
I was born in Santa Cruz de Tenerife, the capital city of our lovely island but I've lived and worked in La Laguna for several years.
I also love travelling and I was an Erasmus student myself, at the University College of Wales, when I was 22. Having the opportunity of using English and learning cultural context in a natural way is perfect for both of us, teachers and students.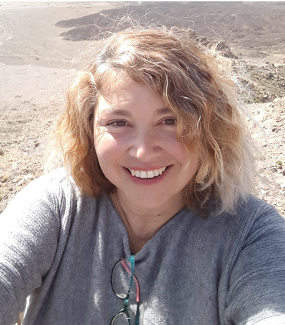 Hi, my name is Asunción but my family and friends call me Sisi.
I teach Geography, history and history of art at I.E.S. La Laboral of La Laguna.
I was born in La Laguna, city Word Heritage, where I live.
I love cats and dogs (I have one dog and three cats), reading, eating and cooking, traveling, art… and teaching. This year I discovered that I like to learn other languages.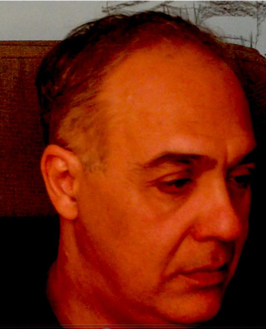 Hi, my name is Javier García Schwartz. I belong to the Arts Department and I teach different subjects to secondary school students from sixteen and older. These subjects are Technical Drawing, Audiovisual Culture and Art History to Art A level students. I try to prepare them to be open-minded creative people developing their skills through analysis and innovative proposals. We all learn a lot from every one of us.
I was born in Santa Cruz de Tenerife but now I'm living in la Laguna, a city considered as World Heritage. It's a cold place but so beautiful…
I fancy learning new methods of teaching to help my pupils to improve their creative practice by enhancing their levels of consciousness about their works.